Dear Friends,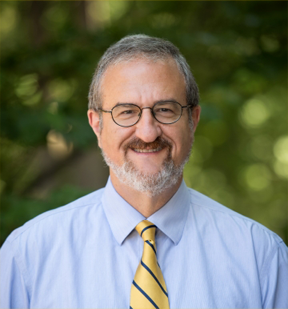 The University of Michigan has long been a leader in sustainability education, research and impact. As we celebrate U-M's Bicentennial, we are proud to honor the accomplishments of our faculty, students, staff and supporters who have helped us achieve at the highest levels – while also examining our potential for even greater achievements.
Our legacy includes the roots of the first Earth Day and the nation's first collegiate course in forestry. In recent years, it has included updates to our campus sustainability goals, the launch of Planet Blue, a Gold STARS certification by the Association for the Advancement of Sustainability in Higher Education, and several cutting-edge research initiatives that leverage the breadth of the university and span the globe.
U-M's aspirations in sustainability and environmental research and education reflect our excellence and ethos as a 200-year-old public university.
Over the decades, our wonderful supporters – including the Fred and Barbara Erb family, The Dow Chemical Company and Foundation, Peter M. Wege, and Donald Graham – have been central to U-M's success. They have helped us improve environmental, economic and community health in the Great Lakes and through projects overseas.
To further enhance our impact, we have created a new school for our next century. The School for Environment and Sustainability will foster interdisciplinary research and education that addresses global challenges. The new school follows U-M's tradition of rising to meet the dynamic challenges and opportunities of sustainability.
The School for Sustainability and Environment will pursue collaborative approaches to societal issues that are at the intersection of our environment and fields including business, public policy, health and law, to name just a few. It will bring together faculty from different disciplines and encourage students to approach problems from multiple perspectives.
I am proud of our many accomplishments and am excited by the opportunities ahead. Thank you for your interest in and support of Planet Blue. Your dedication to U-M, our students, and the future of our world is an inspiration to our entire community.
Sincerely,
Mark Schlissel
President