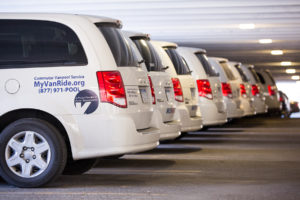 Students, faculty and staff can choose from several sustainable transportation options including: hybrid buses, BlueBikes, vanpools as well as electric vehicle charging stations.
Bus Ridership 7,461,222
Vanpooling participants 464 = 9,955,009 miles
37 hybrid vehicles

U-M is moving forward with plans to add a combustion turbine to its co-generational power plant that will reduce greenhouse gas emissions significantly, moving the university closer its greenhouse gas reduction goal.
The Central Power Plant, which provides heat and power to most central and medical campus buildings, was converted from coal to natural gas as a primary fuel in the 1960s, resulting in an overall efficiency of 80 percent.
The 15-megawatt combustion turbine is expected to reduce greenhouse gas emissions by an estimated 100,000 tons per year. That's equivalent to the amount of energy used by 10,000 homes annually according to the U.S. Environmental Protection Agency.